No one would ever say no to a great food offer? And what if it's the pizza offer of Pizza Ghost? It's just what anyone would need and more! Pizza Ghost has the top pizza offers in Dubai, taking the pizza experience to a whole new level! If you're a crust, sauce & cheese lover, you wouldn't be disappointed with Pizza Ghost offers!
Pizza Ghost has exceptional pizza offers in Dubai.
Pizza ghost understands exactly what the client needs and desires in a pizza. It offers exquisite pizza tastes and combinations to suit all tastes. Options for gluten, dairy and vegetarian choices exist to satisfy everyone's food desires and restrictions.
People can enjoy the unique pizza offers in Dubai from Pizza Ghost by ordering the traditional pizza Margehrita, the pepperoni or chicken to the exotic Cajun Prawn or Buffalo Ghost. Along with the pizza, delicious appetizers, wings, fries and soup are available to have a complete meal.
Group combos are the best pizza offers in Dubai
Offers are considered an efficient marketing strategy to boost sales and increase exposure to any restaurant. They attract customers' attention by offering more for less. They boost short-term sales and are targeted to attract new customers, along with prompting positive online reviews.
Seeing that food is a consumable good with a short-term life, a lot of offers are seen daily and repeatedly. Since the restaurant sector is the most frequented, it is most beneficial to have regular food offers, especially in fast-food chains. No one would hesitate twice when getting a burger meal or a combo of a sandwich with fries and drinks. These offers are very attractive since they do give more items for less value of money.
It's the same in the pizza industry. When looking for pizza offers in Dubai, people tend to find the ones that come as a combo deal to get great taste and quality along with the great value.
From this variety come 4 offers that are customizable bundles.
Offer 1 is a bundle meal for two: any 2 starters or salads with any 2 medium pizzas with any 2 soft drinks for only AED138!
Offer 2 is also a bundle meal for two: any 2 medium pizzas plus 2 fries and 2 soft drinks for just AED129!
Offer 3 is a bundle meal for two: any 2 large pizzas with 4 fries and 4 soft drinks for AED179!
Offer 4 is the family bundle: any 2 pizzetta plus any 2 wings with 4 medium pizzas and 4 soft drinks for AED320!
As noticed, the offers are very affordable and guaranteed to satisfy any hunger or cravings. All the bundles are customizable and ordering the offers has never been easier.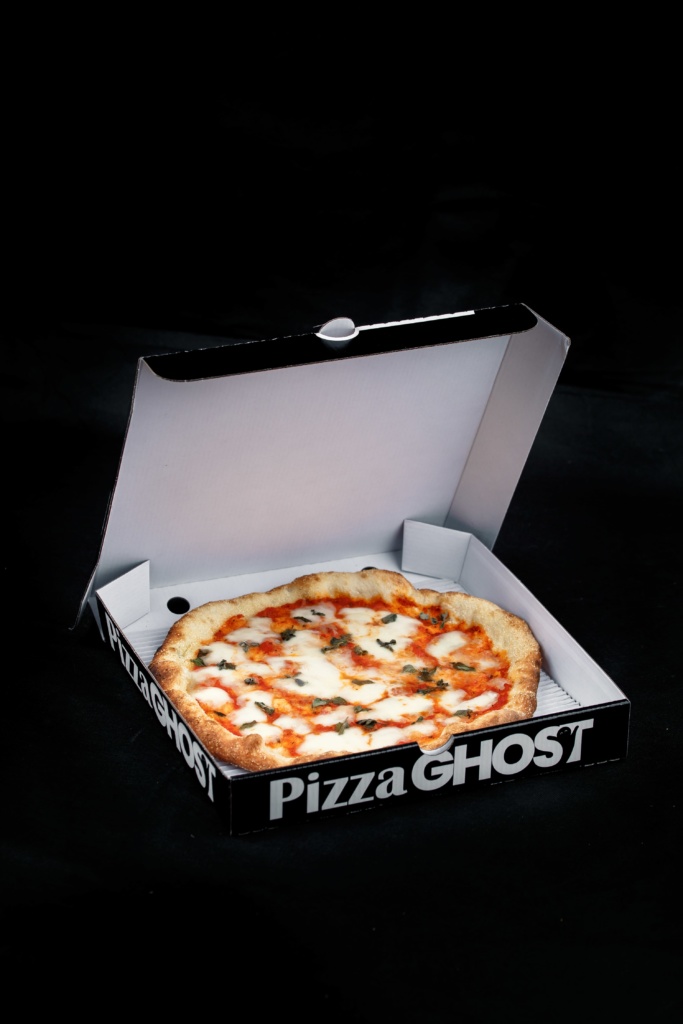 Best Pizza offers in Dubai
Go to the Pizza Ghost website and follow the easy steps of ordering online, customizing each order and enjoying the best pizza offers in Dubai in just a few clicks.
Also, orders can be placed by calling +971565462427orr using the app. Make sure you choose Pizza Ghost for all your pizza cravings and get the favorite pizza offers in Dubai.