Looking for the best pizza in Dubai?
Wondering what to have for dinner tonight? Craving some comfort food that feeds the soul? There's only one place in town considered as the best pizza in Dubai. It's Pizza Ghost, where the love for fresh and delicious pizza is combined with the love of exploring different cuisines, cultures and ingredients.
What makes the best pizza in Dubai?
People nowadays have cravings that go above and beyond their culture and borders. They don't need to travel to Italy for some mouth-watering pizza nor to New York for some cheese wonders. The diversity of the Dubai cultural scenery made a place for various restaurant concepts to explore the idea of cultural fusion with trendy and common food like pizza.
Everyone has unique tastes and preferences so many factors are to be considered especially when talking about the best pizza in Dubai.
People search for the top service in any restaurant they go to. It's a deal-breaker. Customers need to feel the efficiency of the service being delivered through great management of time, product quality and price.
Also, the issue of variety in the menu proposed is a great point in facilitating the choice between two restaurants. Any pizza restaurant that wishes to be competitive in the market must have a wide variety of pizzas along with other items on the menu.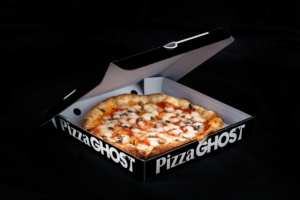 The many reasons why Pizza Ghost restaurant is the best pizza in Dubai.
Pizza Ghost ranks highly on the list of restaurants delivering the best pizza in Dubai because it provides all the needed factors to be the best pizza restaurant in Dubai.
First, by looking at the menu, everyone would be tempted to choose every single pizza offered because the choices are rich and varied from more than 11 types and sizes of pizza suiting all tastes and preferences to starters and salads and desserts.
Then, it's important to note that the offers of Pizza Ghost are so favorable for any gathering and craving.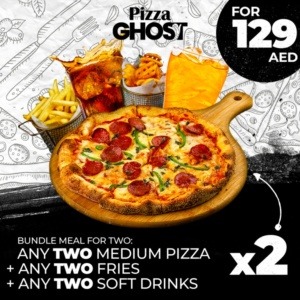 best pizza in Dubai
Also, Pizza Ghost doesn't bargain on quality. Only the freshest and tastiest ingredients are used in every pizza prepared or any item on the menu. That's what makes it so special and unique. The price is so adequate to the quality and service offered, and the already set offers make it affordable to freely choose and get the best pizza experience.
best pizza restaurant in Dubai
Lastly, and the most important point, is the delivery service that Pizza Ghost offers. It's a very delicate matter to be able to deliver great taste and quickly along with time and price. The delivery service happens through the website, the call center or the app, all to provide the top service as the best pizza in Dubai.
Head on to the Pizza Ghost website, get the taste of the most amazing pizza delivery experience and get to choose what matches your pizza fantasies.